APHRODITE HILLS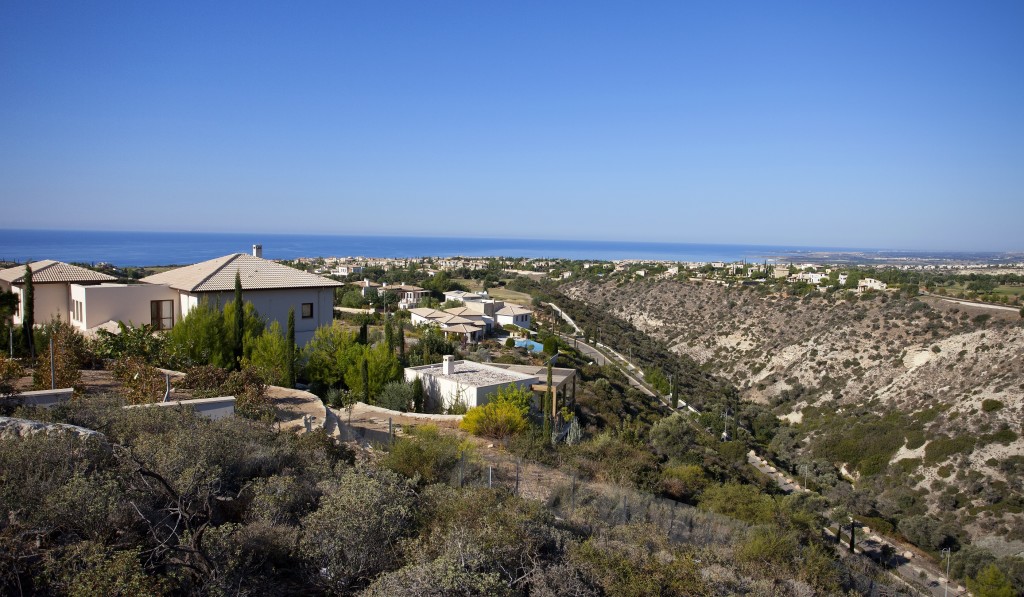 Bridges | Drainage / Storm water | Road
This is a large private development, which includes 15 km of Road Network at a very difficult terrain. A digital terrain model was used in order to evaluate the surveying works and design this new network.
A.S.D. Hyperstatic Engineering Design undertook the design of road works including Road Alignment, preparation of cross sections 10 m intervals or less if required, preparation of long section, pavement details and typical cross sections, rainwater drainage system design, foul water sewerage system design, coordination of all related services including telecommunications, water supply, electricity and all other services. Road underpasses at arched shapes were designed in order to accommodate crossing of golf carts with the road network. A bridge of inaccessible location was designed using finite elements structural analysis models. Deep cuts exceeding 15 m done in order to reduce the levels of road centerlines to the acceptable international standards. Several buildings such as a Golf Club House, Spa Leisure Center, Golf Maintenance Building, Utilities Buildings, Sewerage Treatment Plants and other buildings were designed by Hyperstatic.
Hyperstatic had the overall supervision of the works during construction whit full time personal  on site. The infrastructure works of Aphrodite Golf Resort from part of the largest integrated private development in Cyprus.