Capital Gate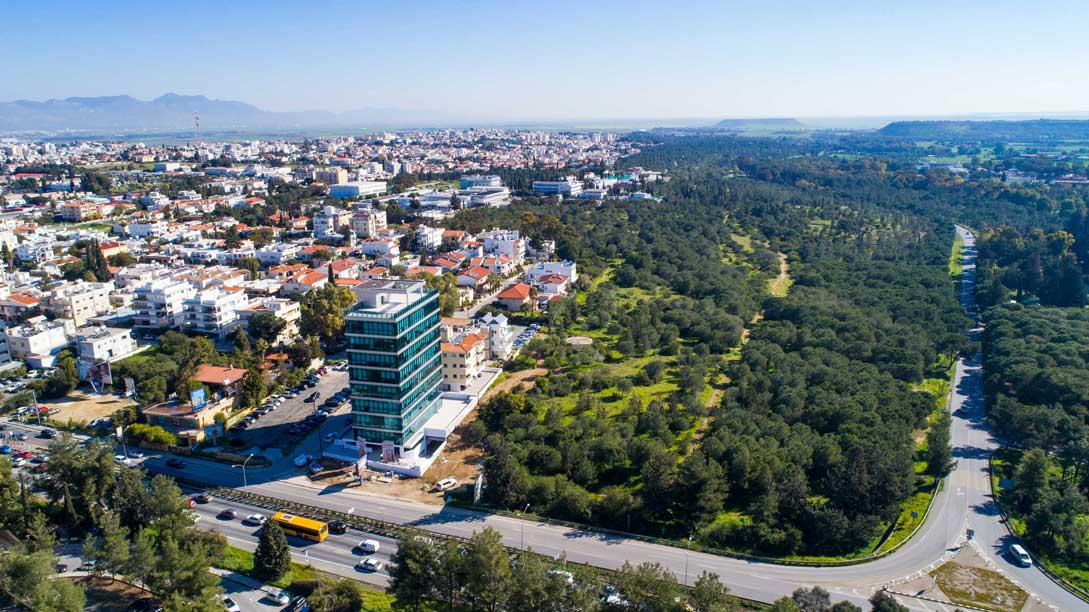 Structural engineering, Geotechnical engineering
Capital Gate will provide a state-of-the-art working environment with the latest technology systems to facilitate the current and the future office needs. Capital Gate is Cyfield's new state-of-the-art business centre that is under construction at the entrance of Nicosia. The building is located on Limassol avenue and is adjacent to Athalassa Park to which a panoramic view is afforded from all the floors. It is close to the Mall of Cyprus, the Nicosia General Hospital and the headquarters of most major banks. The building's strategic location on the entrance to the capital provides easy access to and from the airport, other cities as well as the city centre.
The unique design of the building with its terraces and roof garden which can also be used for corporate entertaining events offers an exceptional environment to the occupants whilst the 4 basements afford easy parking. Capital Gate is equipped with the latest technology to facilitate the current and the future business requirements. Its two exterior glass elevators provide a panoramic view while traveling through the building.
This business centre is a modern 7-level office complex with more than 3,000m2 of office space over six floors that include terraces and roof garden. The impressive lobby leads to the terrace and the contemporary open-plan working areas with their impressive view of the Athalassa Park.
Capital Gate will provide a state-of-the-art working environment with the latest technology systems to facilitate the current and the future office needs