LARNACA INTERNATIONAL AIRPORT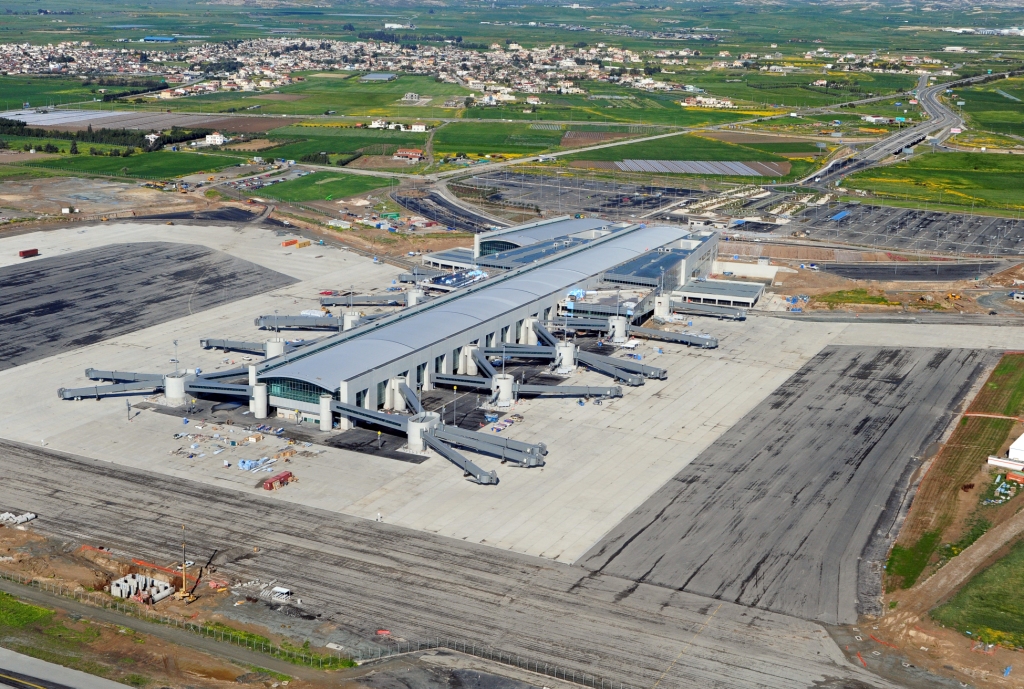 Larnaca International Airport is located 4 km of Larnaca. Larnaca International Airport is Cyprus' main international gateway and the larger of the country's two commercial airports. The airport utilises a single large apron for all passenger aircraft. There are 16 jetways (boarding bridges), connecting the main terminal with aircraft, while there is a provision for utilization of shuttle buses to convey passengers during hours of extreme traffic. Infrastructure also features a large engineering hangar, a cargo terminal, and separate facilities for fuelling and provisioning light aircraft. There is a second, smaller apron where cargo aircraft and private aircraft are often parked. There are also spaces for smaller aircraft for flying schools and privately owned aircraft separate from the main two aprons.
Larnaca Airport is used as a hub by passengers travelling between Europe and the Middle East.
Study all the external works of the new Larnaca International Airport as roads length 10km, car parking 81405m2, apron (Aprons) 201393m2, handling aircraft runway (taxiway) 2 +254 km, storm water drainage system in the wider area of ​​the airport including parking vehicles and parking of aircraft. In the system there are 5 underground pumping stations. Drainage system from the building of the airport including a pumping station and 4km pressure system with pvc culvert diameter 250mm.
The design also included:
 External levelling for the airport
Roads study
Geometry, Pavement study
Aprons, Parking
Storm water drainage in parking lots and on the runway including five groundwater pumping.
Sewerage system including a sewage pumping station and 4 km central pipe,  diameter 250 mm
Sewerage Water tank
Fuel farm