Oval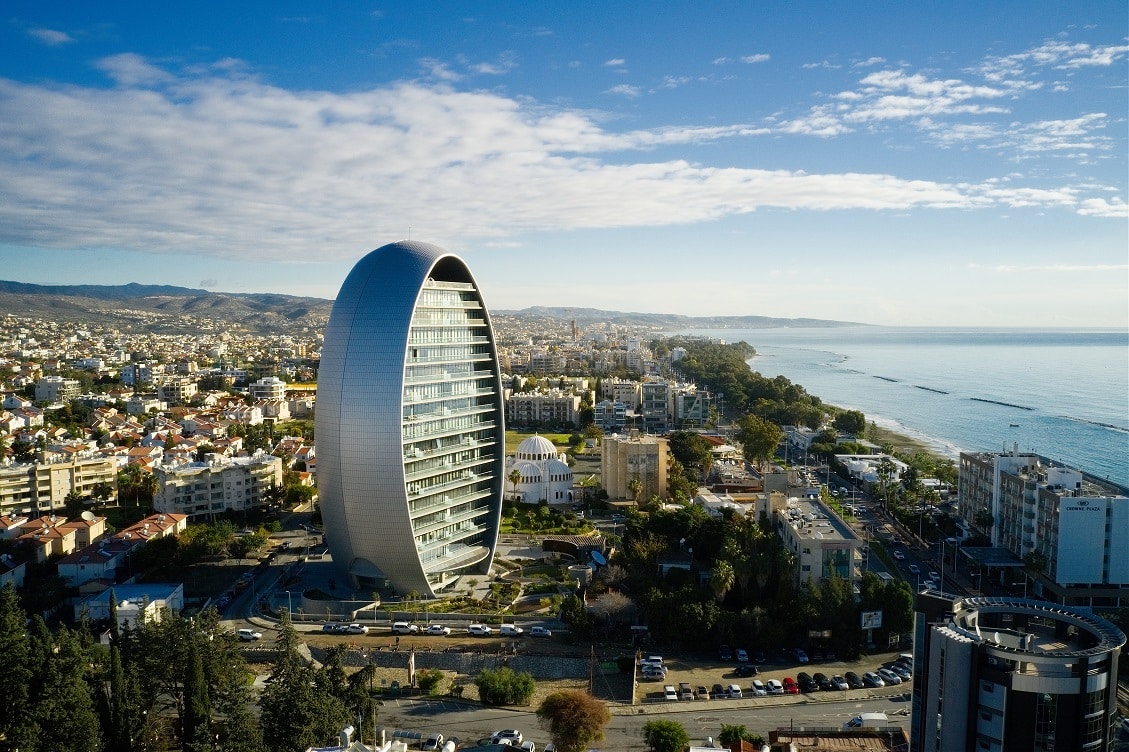 High Rise | Offices | Special Foundation/Piles/Slop Stability/Berlin Walls
Structural engineering, Geotechnical engineering, Supervision
The Oval is a state-of-the-art business infrastructure in Cyprus, built on the coast of Limassol as part of a collaboration between the developer Cybarco and the world-known architecture company Atkins.
The 16-story business center meets international standards of environmental sustainability. The Oval, which uses geothermal energy to reduce hydrocarbon emissions, has a Class A energy efficiency certification.
The layout of the premises is free, which makes it easy to transform the interior space in accordance with individual requests.
Due to its complex geometrical shape, the project was put through an advanced computational framework which was purposely built to support multiple levels and disciplines of design, construction and digital fabrication.The Doubly Curved Shell is constructed of a Reinforced Concrete structure in combination with a steel frame and it is clad with around 10,000 different CNC fabricated aluminium panels.