PAPHOS INTERNATIONAL AIRPORT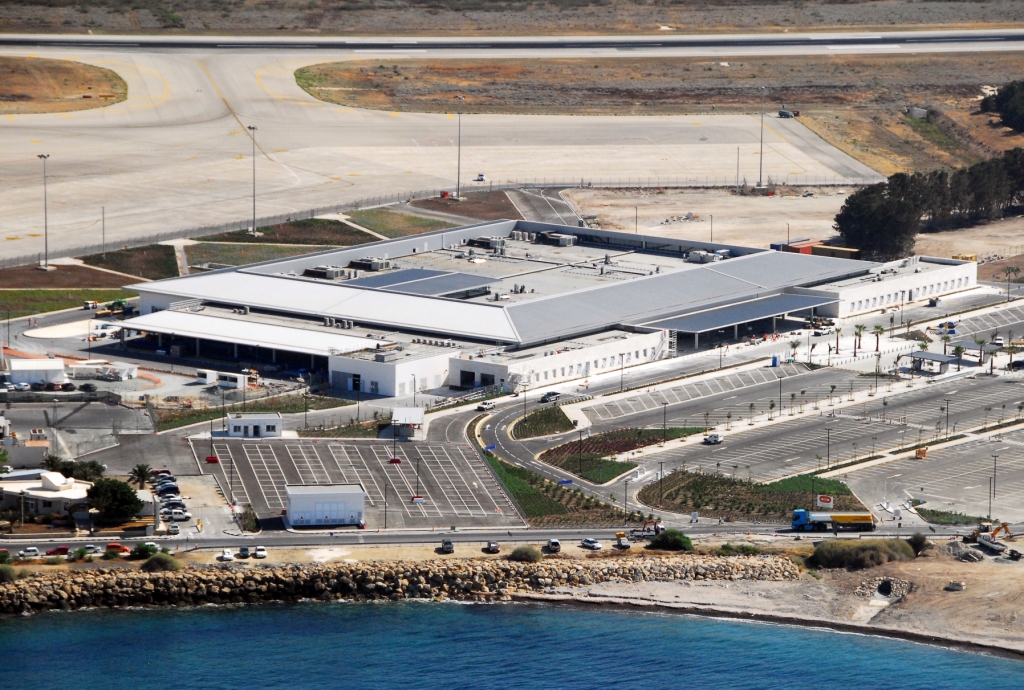 Paphos International Airport is located 6.5 km southeastof the city of Paphos, Cyprus. It is the country's second largest airport, after Larnaca International Airport. Paphos Airport is commonly used by tourists on vacation in western Cyprus.
Study of all the external works of the New International Airport of Paphos as roads length 2 +327 km, car parking 42152m2, storm water drainage system in the wider area of ​​the airport including car park. In the system there is 1 underground pumping station. Drainage system from the building of the airport including two pumping stations and 3km pressure system with pvc culvert diameter 250mm.
The design also included:
Levelling of the external areas of the airport
Road Study
Geometry, Pavement study
Aprons, parking
Storm water drainage in parking areas and on the runway including two underground pumping stations.
Sewerage system including a sewage pumping station and 3 km central pipe  pvc, diameter 250 mm
Irrigation Underground Tank Irrigation