Terra, Limassol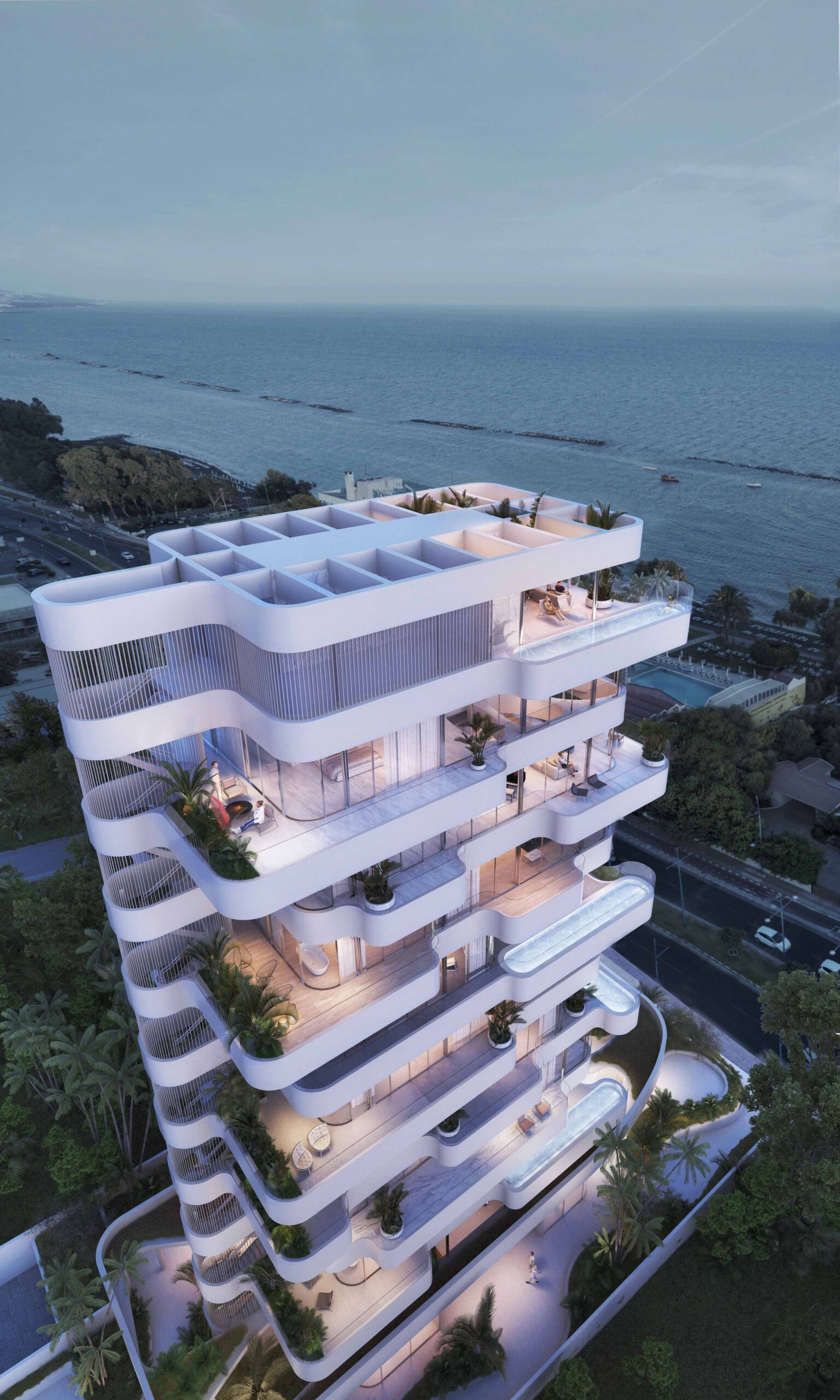 High Rise | Residential | Special Foundation/Piles/Slop Stability/Berlin Walls
Structural engineering, Geotechnical engineering
The design for the Terra project consists of 10 luxurious apartments, on top of a double high commercial plinth–ultimately suitable for a nice club or restaurant – on the shore lineof Limassol, Cyprus.
The concept consists of a set of completely unique villas stacked on top of each other. One luxury apartment occupies each floor. To fully enhance the living experience on this scenic location, architects propose a 360-degree open and panoramic floor plan on every level.
To maximize this concept Orange Architects designed a structural scheme with no load bearing elements in the façade line, but only cantilevering beams and floorplates sticking out from the core. By adding a private swimming pool, a small garden and a generous terrace in different positions to the standard plan on every floor, all floors are shaped into unique forms, like a set of horizontal clouds. The glazed facades in between the structural horizontal plates can be fully opened, transforming the apartment into an 'indoor-outside' space, with direct accessibility to the private pool, garden or terrace.