The Landmark Nicosia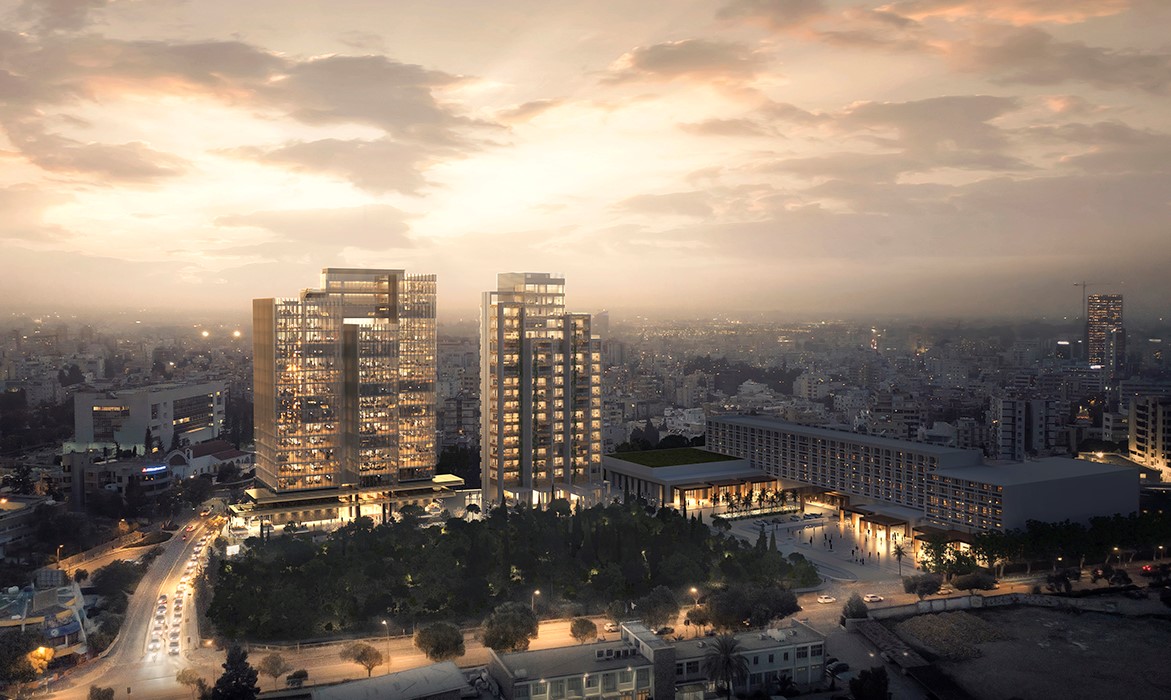 THE CYPRUS TOURIST DEVELOPMENT COMPANY LIMITED
FEATURED | High Rise | Hotels | Offices | Renovation / Reabilitation | Residential | Special Foundation/Piles/Slop Stability/Berlin Walls
Structural engineering, Geotechnical engineering, Supervision
The iconic project, which is expected to be ready in 2025, is located in one of the capital's most central areas.
It involves the renovation of the Landmark hotel and its transformation into a high-end internationally branded five-star hotel, as well as the development of two high-rises. Specifically, the project foresees the construction and operation of an impressive 17-storey building, which will be comprised of a total of 53 apartments, and a 16-storey building with state-of-the-art office facilities.
Both the residential and the office building will boast two-level underground parking garages.
The contemporary and innovative architecture of the buildings will reflect the project's identity and scope, creating a real landmark for the city.